Regular price
$79.90 USD
Sale price
$44.90 USD
Unit price
per
Sale
Sold out
30 Days Free Return & Money Back Guarantee: $2.99 in cart.
The Gameboost Pro™  is the ultimate gaming accessory for mobile gamers. Designed with precision and comfort in mind, it offers an immersive gaming experience with customizable buttons and responsive controls. The gamepad features a sleek design that fits comfortably in your hands and is compatible with a wide range of smartphones.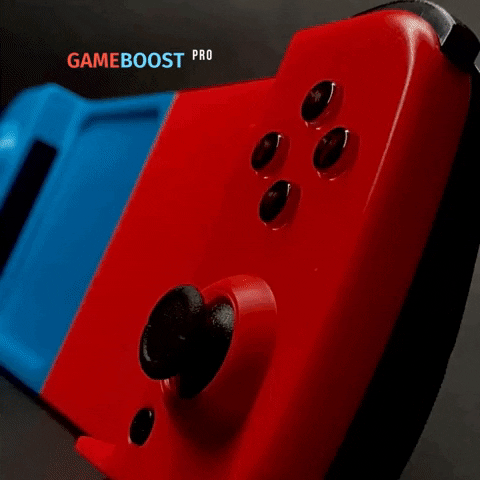 Precision Controls
The Gameboost Pro™ gamepad offers precise and responsive controls, allowing you to take your mobile gaming experience to the next level.
Customizable Buttons
The gamepad comes with customizable buttons that can be mapped to different functions for a personalized gaming experience.
Ergonomic Design
With its comfortable grip and ergonomic design, the Gameboost Pro™ gamepad provides hours of comfortable gaming without causing any hand fatigue.
Compatibility
The gamepad is compatible with a wide range of smartphones, including both Android and iOS devices. 
Excellent compatibility

With the emergence of hype around cloud gaming services, the presented gamepad will allow you to immerse yourself in the gaming world of any available game.
If you are a lover of mobile applications, then here, too, the device's functionality will be quite enough to acquire a qualitatively new gaming experience.
Support for MFi, Apple Arcade games, and cloud gaming
With a superb controller, games can also not be too less to expand your skills. GameBoost Pro is ready for multiple games, including MFi and Apple Arcade. Popular cloud gaming platforms can also be supported, including Microsoft xCloud, Xbox Game Pass, Sony PlayStation Now, Google STADIA, NVIDIA GeForce Now, Parsec, LiquidSky, Hatch: Play, Shadow—tech, Vortex, NetEase Cloud Games and Tencent Start, etc.
Easy to Use
The gamepad is simple to set up and use, allowing you to start gaming right away.
Package 
Gameboost Pro Smartphone Gamepad
Type-C Charging Cable
User Manual
Ready to take your mobile gaming to the next level?
Get the GameBoost Pro™ Smartphone Gamepad today and experience superior control and precision.  Order now and enjoy peace of mind with our 30-day money-back guarantee.
View full details