Regular price
$89.90 USD
Sale price
$40.90 USD
Unit price
per
Sale
Sold out
30 Days Free Return & Money Back Guarantee: $2.99 in cart.
Luxurious Comfort: Embrace Cozy Elegance
Indulge in the epitome of comfort with our Christmas Shoes Winter Home Slippers. Crafted for relaxation, these slippers provide a luxurious experience for your feet. The plush interior wraps your feet in warmth, making every step a delightful sensation. The soft, cushioned insole ensures a cloud-like feel, making these slippers your go-to choice for ultimate relaxation at home. Whether you're lounging on a lazy Sunday or winding down after a long day, these slippers guarantee a touch of cozy elegance.
Whimsical Winter Style: Elk-Inspired Fashion
Step into the enchanting world of winter with our Elk Soft Cozy Bedroom Slippers. These adorable slippers are not just footwear; they're a fashion statement. The Elk-inspired design adds a whimsical touch to your winter style, making you stand out with every step. The attention to detail in the design showcases our commitment to blending comfort and fashion seamlessly. Elevate your at-home style and make a statement that reflects the magic of the season.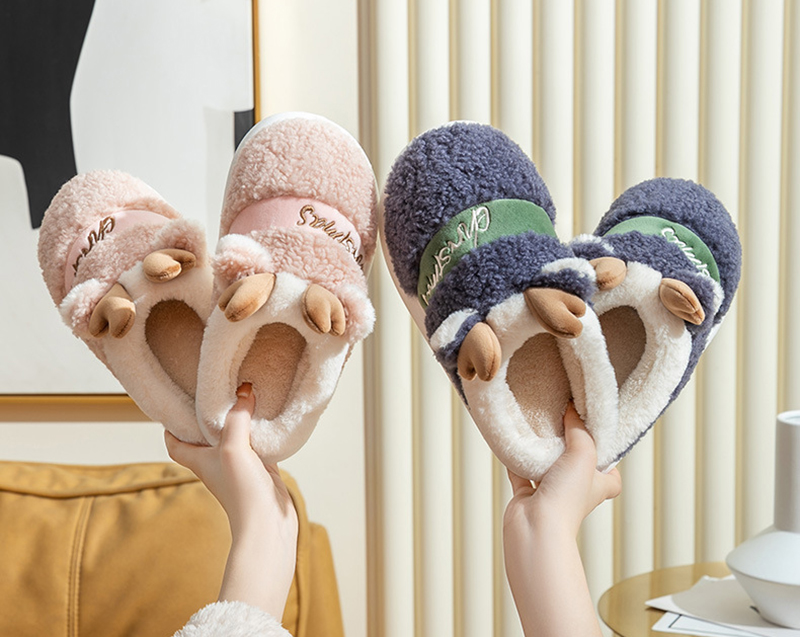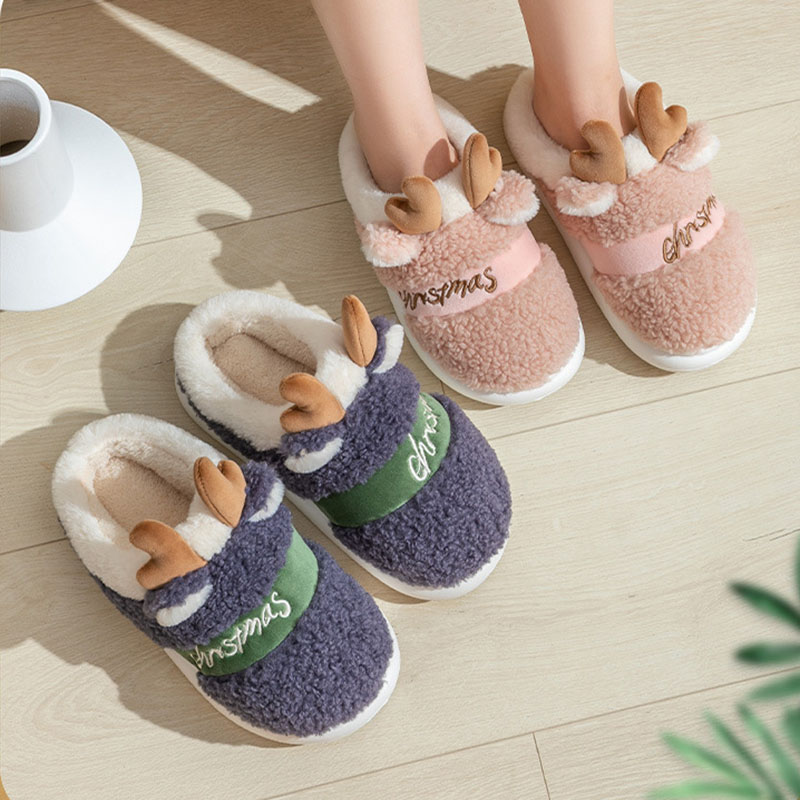 Slip-On Bliss: Effortless Convenience
Experience the joy of hassle-free comfort with our Slip On House Shoes. The convenience of slip-on design ensures that your relaxation begins the moment you slip them on. No more fumbling with laces or straps—just pure, effortless bliss for your feet. The secure fit means you can move around confidently, whether you're taking a quick stroll around the house or simply unwinding on the couch. Embrace the ease of slipping into comfort with these stylish and convenient house shoes.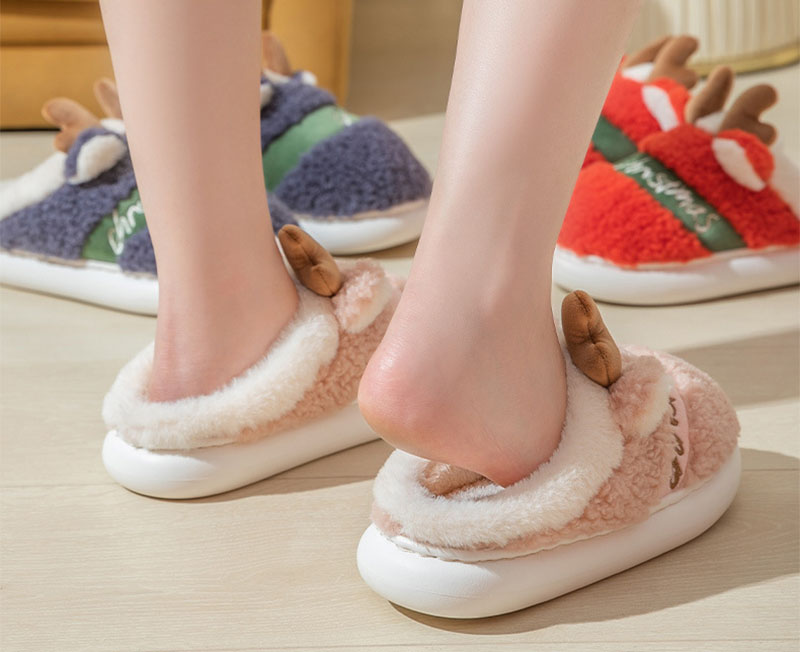 Perfect Gift Idea for Your Loved Ones 🎁
Christmas Slippers touch not only your feet but also your heart. Reward yourself and your loved ones with these warmly huggable slippers.
View full details