Regular price
$149.90 USD
Sale price
$74.90 USD
Unit price
per
Sale
Sold out
30 Days Free Return & Money Back Guarantee: $2.99 in cart.
 Wrap yourself in pure coziness with our oversized Blanket Hoodie, ready to embrace you in sheer comfort, making every movie night, winter escape, or relaxation after a long day an absolute delight! 🤗
"It has quickly become my go-to for cozy nights in. It has quickly become my go-to for cozy nights in 😍" - Elaine, New York
Your Ultimate Comfort Companion!
A plush, oversized blanket with a snug built-in hood, ready to cocoon you in an embrace of sheer comfort. Whether you're planning a cozy movie night, escaping the winter chill, or just unwinding after a long, tiring day, this hoodie has your back – quite literally!
What sets our Blanket Hoodie apart
🔥Wrapped in Luxury: 100% Flannel & Lamb Fleece Lining to Keep You Toasty and Comfortable!
🍿 Stay Snack-Ready: Extra-Large Front Pocket for Your Goodies and Gadgetry!
👧 Universal Comfort: One extra-large 55" fits all sizes - no more size pressure!
🏕️ Adventure-Ready Warmth: Your Essential Companion for Every Cozy Occasion!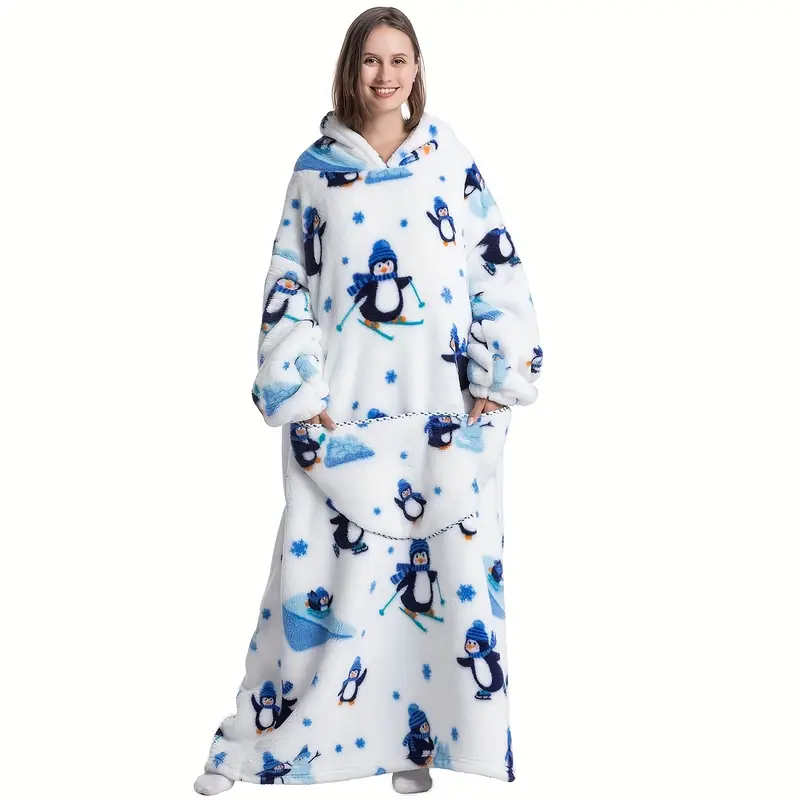 Experience Ultimate Comfort and Style
Whether you're enjoying a movie night, taking a break from the winter cold, or simply unwinding after a long day, our Blanket Hoodie has your back – quite literally! Its oversized design ensures that you stay warm from head to toe, while the built-in hood adds an extra layer of comfort.
FAQs:
How do I care for my Zurio Blanket Hoodie?
- You can care for your Zurio Blanket Hoodie by simply tossing it in the washing machine for a fresh and fluffy experience every time.

Is it suitable for all body types?
- Absolutely! Our oversized design ensures a comfortable fit for everyone.

What sizes are available?
- The Zurio Blanket Hoodie is available in one size that fits most body types.

Can I get it in different colors?
-Yes, we offer a range of stylish colors to choose from.

What material is it made of?
- Our Blanket Hoodie is crafted with premium, high-quality materials for ultimate comfort and durability.
View full details