Regular price
$59.00 USD
Sale price
$29.99 USD
Unit price
per
Sale
Sold out
30 Days Free Return & Money Back Guarantee: $2.99 in cart.
Introducing our Mini USB Air Cooler – a portable and convenient option for all your cooling needs! This incredible device not only cools your surroundings, but also adds moisture to the air for added comfort. The Mini USB Air Cooler has a compact design that allows for easy transportation and placement on any table or desk.
Our device uses advanced technology to provide a combination of cooling methods including a fan, humidifier, and even a refrigeration unit. The Mini USB Air Cooler also comes equipped with an ice tray and a water tank for added convenience. Simply fill the tank with water and ice, plug the device into any USB outlet, and enjoy a refreshing breeze!
Our Mini USB Air Cooler is perfect for use in small spaces such as dorm rooms, offices, or bedrooms. It is simple to use and doesn't require any complicated installation processes. With its stylish and sleek design, this Mini USB Air Cooler is sure to be a conversation starter. It's time to say goodbye to the days of uncomfortable heat and dry air. Add our Mini USB Air Cooler to your summer must-have list today!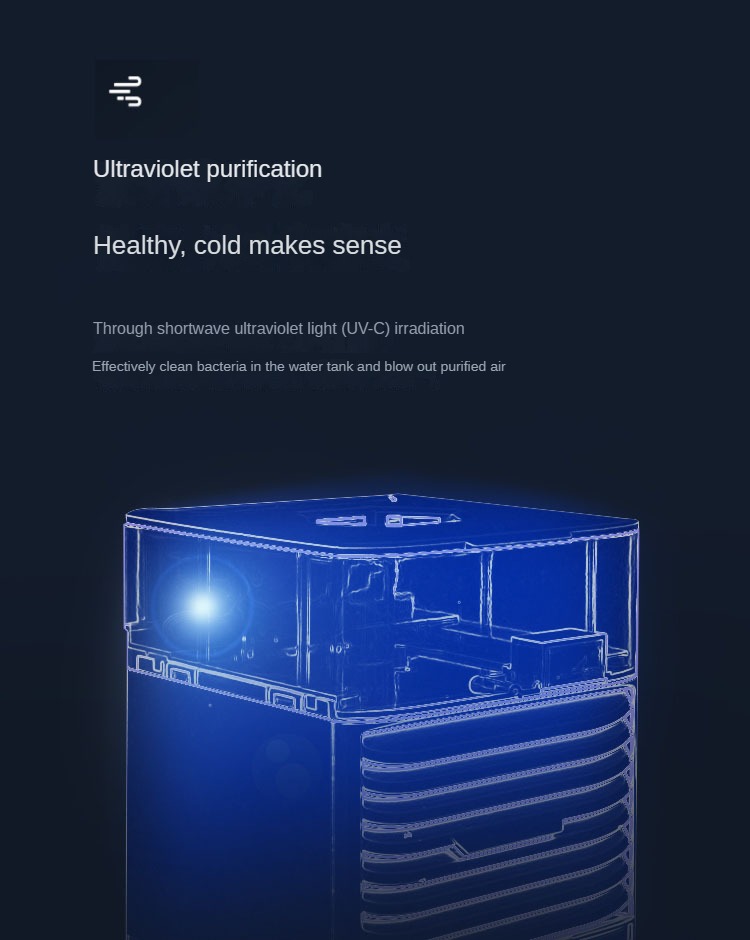 View full details